Hide My IP by Proxy Software
We recommend this proxy software My IP Hide to hide IP address and unblock websites. It uses encrypted private proxy technology. It's safe, fast, stable and easy to use. The cons is that it only has about 60+ IP addresses.
Advantage: It's safe, fast, stable and easy to use, supporting Windows, Mac and Android.
Shortcoming: It has only about 60+ IP addresses, less than other methods.
Audience: Best for the users who focus on the speed and stability instead of the number of IP addresses.
My IP Hide Quick Guide
It's very easy to use that proxy software. Just keep My IP Hide enabled when surfing the Internet. It will hide your IP. When you want to use direct connection, just exit or disable My IP Hide. Here is the screen shot of its Mac version.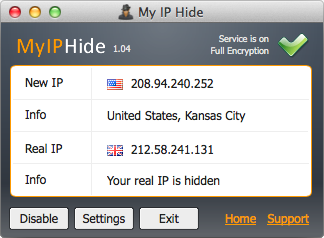 It has 60+ IP addresses in 20+ countries: United States, United Kingdom, Switzerland, Sweden, Spain, South Africa, Singapore, Poland, Netherlands, Japan, Hungary, Hong Kong, Germany, France, Canada, Brazil, Australia, etc.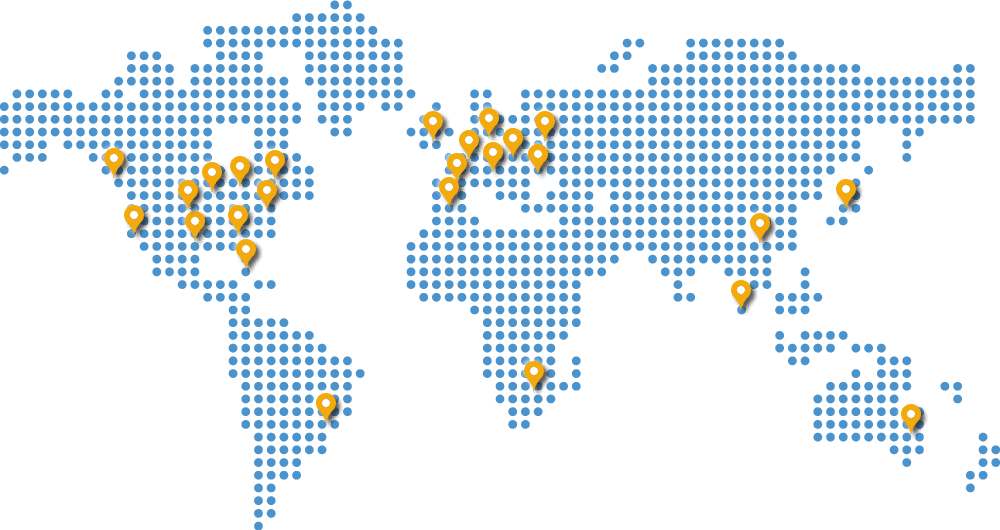 Main Features
My IP Hide is faster than VPN, SSH proxy and web proxy. Meanwhile it's securer than ordinary proxy. My IP Hide is an enhanced proxy with which you can bypass any firewall and still have enough speed to watch Youtube.
Hide Real IP: My IP Hide can hide your IP to protect your online privacy and prevent Internet tracking.
Unblock Sites: Open any blocked websites and break all the blockade for you.
Faster than VPN: My IP Hide is faster than VPN, SSH proxy and web proxy.
Windows and Mac: My IP Hide supports both Windows and Mac. It supports all the browsers.
Here is a 3-minute video tutorial for Windows users. Please go here to view the video tutorial for Mac users.
How Does It Work
My IP Hide (MIH) works just like a http(s) proxy for the browser. When browser requests some blocked web page (ex. facebook), it asks MIH to fetch it. MIH client encrypts and sends the request to MIH server. MIH server fetches and encrypts the facebook page then sends it to MIH client. Finally MIH client decrypts the facebook page and sends it to browser.

The request and the response (web page) are all encrypted. The company/country firewall cannot know you are surfing facebook so can't block it. Thus MIH unblocks facebook for you. For facebook, its regards the IP of MIH server as your IP so it cannot trace your real IP. Thus MIH protects your online privacy.